Polish Kingdom
1880-1922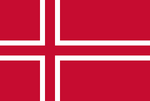 Map here
OTL: Poland
Anthem:
Motto:
Capital City: Warsaw
Largest City: Warsaw
Other Cities:
Languages: Polish, Russian, Lithuanian, Finnish
Religion: Roman Catholicism, Eastern Orthodox
Ethnic Groups:
Demonym: Polish
Government: Constitutional Monarchy
Head of State:
Area:
Population: 42,000,000 million (2016)
Established: 1880
Independence: From Russia
Currency: Polish Krona
Timezone:
Internet TLD: .pl
Calling Code:
Organizations: EU, GTO, UN, ETO
The Polish Kingdom, commonly referred to as Poland, was a country in North East Europe form 1880 to 1922. The monarchy was overthrown in 1922 following multiple scandals and a coup. This resulted in Soviet invasion and annexation.
Community content is available under
CC-BY-SA
unless otherwise noted.