Orange Republic of Australia
1932-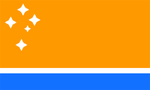 OTL: Australia, Timor
Anthem:
Motto:
Capital City: Sydney
Largest City: Melbourne
Other Cities: Gustaf, Xi, Neo Beijing, Qing, Puyi, Stockholm
Languages:
Zuidelijk (93%)
English (7%)
Religion:
Ethnic Groups:
Demonym: Australian
Government: Full Presidential Republic
Head of State: President
Area:
Population:
49,000,000 million (1932)
155,000,000 million (2016)
245,000,000 million (2030)
310,000,000 million (2070)
400,000,000 million (2120)
475,000,000 million (2160)
525,000,000 million (2210)
660,000,000 million (2300)
Established: January 1, 1932
Independence: 1932, From the Netherlands
Currency: Australian Dollar
Timezone: AEST,
Internet TLD: .au
Calling Code: +61
Organizations: UN, GTO, ASEAN, ETO
The Orange Republic of Australia is a country in Oceania and one of the largest in the World.
History
The Orange Republic of Australia was established in 1932 following the independence of Ökenland, Xiàlái and New Holland. It was formed when the three newly independent nations were invaded by the Netherlands and they decided to unite.
Flag of Xiàlái

Flag of Ökenland

Flag of New Holland
Community content is available under
CC-BY-SA
unless otherwise noted.